Blog entries posted in:

SEO Tips

Are you a copywriter with an interest in learning how to deliver focused, keyword targeted copy that helps boost a site's SEO? SEO copywriting is a growing industry, and is a helpful skill for all people who write for the web. These 5 sites are great places to start when looking for SEO copywriting resources for you or for the copywriters in your business.

Copyblogger is a great place to go for SEO copywriters and online marketers in general. They feature a free 20-part internet marketing course in addition to tutorials ranging from keyword research to email marketing to copywriting. The site also has a helpful blog that is updated frequently. In addition to their main site, the folks Copyblogger develop online marketing and SEO tools available other sites by Copyblogger Media.  A great example of this is a free download from ScribeSEO that generates a 27-page SEO report … Read the rest
I read some Dr. Seuss books to my youngest this morning so I'm all about the rhyming and alliteration. WebProNews had an article this week discussing how and if bounce rate is now a factor Google takes into account. It's a great article, they have several quotes from industry experts and provide some inconclusive, although intriguing, results. Definitely worth the read/skim.
Rehashing the info seems kind of pointless so I'm going to talk about how big of an issue this really is. It seems the SEO industry has been concerned with this issue for several years now, but I don't get it. Yes, it would be great if we had more insite into Google's algorithm. Let's be honest though, even if you knew all 200+ aspects of what goes into ranking sites, you're only going to focus on the most important ones. Which is what we're all kind of doing … Read the rest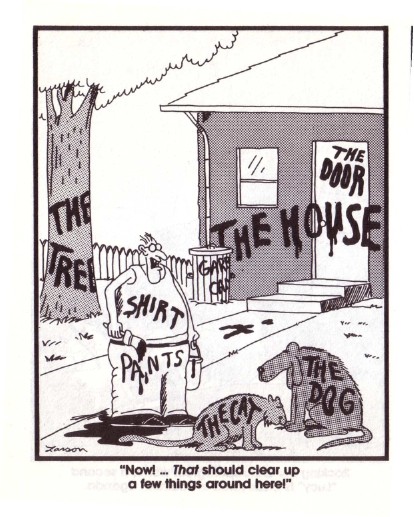 Back in March I attended a local SEO meetup where Jay Myers of Best Buy was talking about the semantic web. For those who are unfamiliar with what the semantic web really is, Wikipedia (surprise, surprise) has some great information to get you up to speed. Here is the basic defitnition Wikipedia offers: "The Semantic Web is a "web of data" that enables machines to understand the semantics, or meaning, of information on the World Wide Web." So what does that mean? Well, for starters, it could be as basic as a search engine spider being able to understand those 7 digits on your contact page is actually your phone number. If we take that to another level, it allows search engines to find the address, phone number, email, etc. on your site and display that information directly in the search results. The search engines like this because they're able … Read the rest